Last summer I had to find a job. Through my problems at my Master Programme it was sure that the financial aid of the state and the student status would end in October 1st, so I would lost my income. Even my job was linked to the student status so my sources for money would end up totally. In my motivation I started to apply at several companies. Finally I wrote 31 applications in 4 weeks and fast applied to 50 more companies until September through fast application methods like LinkedIn Jobs. UX Designer, Interaction Designer, Software Designer, Graphic Designer, Junior Art Director and so much titles more that writing them down would last in hours.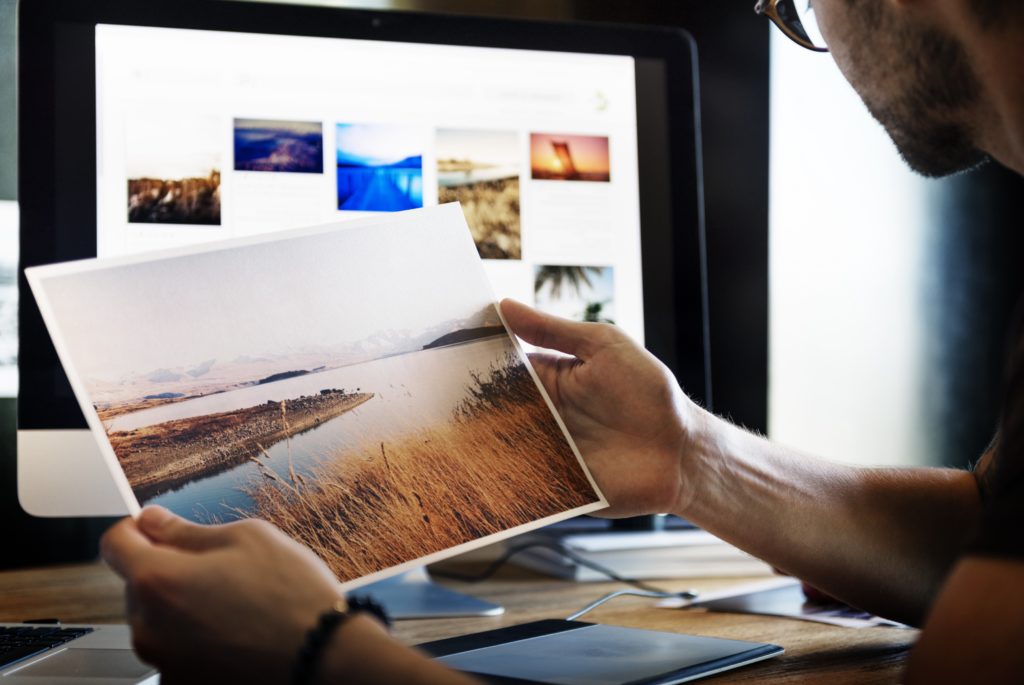 The sad thing about it: nearly 80% never answered. Just the half had an automatic confirmation system and even my company, Microsoft, forgot to tell me after two Skype interviews, that I was no candidate anymore. The 3 invitations were a joke. One Skype call with the recruiting manager in a cafe, not understanding what I told here, one personal meeting with a head of design letting me waiting 1,5h and one phone call that followed up to a totally different job position.
That leads me to a final question:
Where is the respect for application candidates?
Where are the technical preparations and hints that not every application is getting be answered, where are fair conditions in the process that a comparison between candidates is possible. Where the fucking hell (sorry!) are the promised answers after calls or passing through the first steps.
It is great that alle the companies and agencies dealing with design have got a broad variety and a huge number of applications. But the way our applications are processed is not fair. It does not help applying people to plan or enter other applications. A declined answer is better as no answer.
There is another subject I would like to write about: experience!
Experience is the key to success of application, of course. I just have the feeling that years are the main parameter to defiance experience.
Where is this from? Don't ask me. I would consider a mix of different experience aspects. Also a relevance of the ability to learn things and how fast this can happen. Especially in a subjective field experience is hard to analyze.
What makes me angry is the question for several years of experience but the expectation that the application is written by young professionals, freshly left university or even better, still studying with perspective to leave very successful. I am no math genius, but even I don't know which calculation was done, if someone with 5 years of professional experience should be at least 22/23. Every additional year should be followed by more professional experience.
So what is professional experience?
If I had to answer this question compared to the behavior of HR, then I would say that it is only the time of post academic jobs. Nobody reviewed or asked for my work in my study program, in my student jobs or even of the jobs before university. So this ends up in following:
If you started studying with 18 and you did one of the fastest design related Bachelors, your earliest entry to job market could be with 21/22 years. You did an unique experience like studying abroad, something everybody is telling you to impress companies, you are moving to 22/23. Internship? Add one more semester. Private problems or health issues? Don't even count them, nobody in HR seems to care of it. There are so many realistic factors that can move the end of your study even further to future.
The missing attention for soft experiences…
I would like to introduce a term that I would call soft experience. Experiences in your subject which were created through practicing, spending time in your free time or participating in not widely recognized courses, like Meetups, hobby projects or anything else. I thought that especially subjective fields like design would benefit from "soft experiences", but reactions are mixed.
First, nobody I talked to or who wrote me accepted the design experiences before university graduation. Especially manager of UX Design job postings.
You are following design and interaction trends since more then a decade? Cannot be!
You created designs for renominated software solutions and worked with users of their communities? Must be unprofessional.
This reactions cannot be true! I never would say that this kind of experience can be compared to professional experience of full-time positions but it is a presentation of highly motivated interest, of "engagement". Of course this experiences are often more out-to-date as practical experiences of the everyday business in the biggest and most innovative studios, but what do you expect from students or graduated people in their left free time?
There are so different job postings. Some of them, like Microsoft or Google are written super open. There are not numbers or detailed definitions, all offers space to fill in interpretations of the HR guys. On the other hand are the strictly formulated ideas of companies in traditional sectors or agencies: they are longer, often unrealistic varied in the must-have abilities and sometimes even not coherent to the job title.
It became the zeitgeist to request super talents with unrealistic huge numbers of years enrolled in full-time jobs, knowledge in contradictory fields, awards and internships, that I could imagine, that other criteria are more important to get a contract. Is it the vitamin a, for acquaintance, that only opens possibilities? Is it so important to limit the numbers of applications or is it a test if we still apply for jobs that we cannot fit in, viewing your expectations?
Finally I would close my thoughts with the most annoying fact:
Imagine you are applying for a job (if you are lucky you get an answer and they tell you the position was taken by someone better qualified) and the job opening stays for several months.
Sorry but what happened? Is the so well experienced or better fitted applicant not really existing? Did he never started to work because he decided to work somewhere else? Or is HR just too busy or lazy to update the job's openings page. Sorry but in my point of view nothing of this is realistic. Not for big companies and not for well running ones.
It seems to be that lies are the top of application processes.
Where is the honesty? Our work is bullshit and not qualitative enough? Say it! You did not liked the style of the presentation? Say it! You think the fast changed positions in the past indicate that this person will not stay long at your company? Say it. Sorry, but only in conversation we can clear doubts. Just eye to eye or at least at phone. We can just improve if you are honest to us. We can just deliver what you want if we know what it is.
So I would recommend HR and other managers dealing with applications:
a) Move to more realistic levels of experience. Where are the Junior positions or the Trainees? No graduate is leaving with full-time job experience if he studied as fast as he could.
b) Start to pay "soft experience" relevance. This experience can be so valuable and should be always an indicator that someone is highly motivated in his business.
c) Respect the applicants and use at least automatic answers to let us be prepared or orientated for other decisions. Everyone deserves an answer, at least a generated one. Better but unrealistic: an individual answer. Any answer is better as no answer.
d) Don't lie! Be honest. You don't know how the applicants are connected or how much attention they pay for your company. A job that was given to someone else and still is online on your vacancy page is just a damn lie. In this case: no answer is better as a lie.
Employees are the reason for the success of your company.
Treat them well and optimize the application processes. If you are not driven by the state, with endless resources or if your name is not Google, Amazon or Microsoft, you cannot allow to treat applicants this way. One day applications will decrease. And be sure, the next update for portals like Glassdoor or other job rating platforms could be in the pipeline: rating companies application process.